Hello!
*taps mike* Is this thing on?
Okay, it's been awhile. I know! But let's get this thing going.
Hi! My name is Sarah and this is my reader blog. My author blog is over here. I have an amazing 10 year old daughter, a bratty three year old pug, and a husband who recently retired from the Army and is going for his MBA starting this month! I'll be starting my Masters this month too. It's a self designed program consisting mostly of English, and I'm going to take some Gender Studies or Linguistics or Sociology to go with that. It's what happens when you work at a university that has a Lit Fic MFA program, but you really love YA. As Pinkie Pie would say, I'm really nervouscited.
My favorite TV shows are Supernatural, Psych, Wonderfalls, Gilmore Girls, Fringe, and X-Files, to name a few. But there are a lot because I've always loved TV. Most recently, I finally watched all of The 100. I'm currently catching up with Supergirl.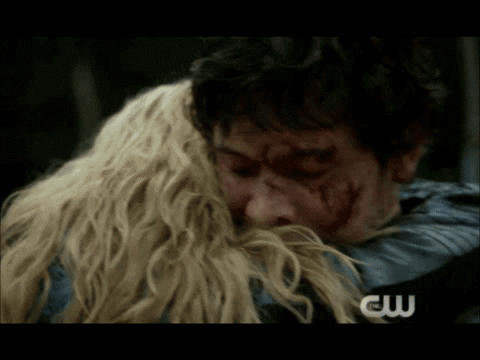 I write mostly contemporary YA, but I also have a contemporary NA, and a YA that isn't contemporary (that's what I'm working on now, but I'd gladly put it aside to revise my PW MS and make it all it can be). Up next, I plan on working on a slightly paranormal YA or a road trip YA based on a crazy road trip I actually took in high school (wherein my teenage self had a huge crush on the guy who is now my husband!).
I entered Pitch Wars three years ago (and 2 years ago, with a YA that was really my NA) and was told that it was close. Someone said I was ready to query, so I did.
And I got some full requests from amazing agents! And then rejections, because the truth is that I didn't know how to revise. So I've spent the last few years writing more manuscripts, studying and practicing revision skills, and revising my manuscript. I've been to some SCBWI conferences and met some amazing people and learned some more. I also moved twice, got a job somewhere I love, and lost my mom. Through it all, I've kept reading and learning and growing.
And now I'm past ready to get this new, revised manuscript into the hands of someone who loves it, so that it can find an agent who loves it.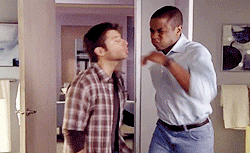 My MS, HALF OF SOMETHING ELSE, takes place mostly at the drive in.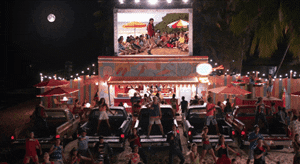 Uhm, a less fifties drive-in than that. There's a curly haired forbidden love interest, two wildly different best friends, a mom with a hoarding problem, and an MC who just can't seem to speak up for what she really wants in life, until a post-prom traffic stop throws everything into a tailspin.
Thanks for reading!